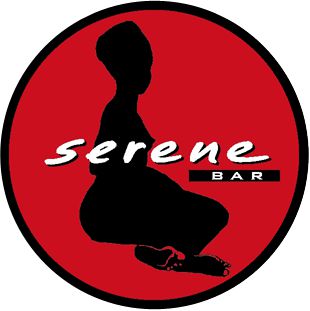 Serene Bar
Location: Schwiebusser Str. 2, 10965 Berlin, Germany
Opened: ?
Closed: 2015
According to DJ Ena Lind, in a 2017 article called
"Berlin's Lesbian Party Scene is Changing"
:
The last lesbian bar in Berlin, Serene Bar, closed two years ago.
That's all she says about it. The rest of the article is all about "inclusive" queer women party crap that only gets dumped on women, and never on men. (If women like Lind had any historical knowledge, they would know that this is not "radical," edgy or new, but the way most so-called womyn's space has operated in a patriarchal context. Even in the nineteenth century, women's cafe's and the like were always pressured to include male escorts and the like, in a way that men's spaces were not.)
Anyway, here is the description of Serene Bar from
ellgeeBe
:
A lesbian institution near Tempelhoferfeld, Serene has a laid back atmosphere (you can dress down or dress up) and draws a middle-aged crowd. It's also one of the last outposts of 80s, New-Wave-Berlin style Stammdisco ("regulars' disco"), where the chart-hits come all evening and everybody knows your name.
And from
The Rough Guide to Berlin
:
Great lesbian hangout, particularly on Sat when the big dance floor gets packed. The bar is used by many special interest groups as a meeting point: table tennis, amateur photography and so on. The entrance is a little tucked away down an alley. Tues 6pm until late, Wed & Thurs 8pm until late, Sat 10pm until late.
A little depressing that the city where lesbian bars were once so strong almost 100 years ago now (!) [i.e.
the Weimar era
] are extinct--just as they are nearly everywhere else.